In the midst of the latest coffee craze in Manila, The Coffee Bean & Tea Leaf has held its ground as the brand of choice for many people looking to get their daily caffeine fix. This is no small feat, considering the competition they're up against—sharing the market with trendy new third-wave coffee shops and decades-old established chains alike. What sets them apart from other brands is not just their emphasis on providing premium quality coffee and teas, but really engaging their growing community.
"Engagement has always been an integral part of developing the brand and we do that by developing platforms that bring our guests in for a cause and shared appreciation for quality products," shares Nina Gregorius, Associate Brand Manager for The Coffee Bean & Tea Leaf, citing events such as Brew Your Best Year and Caring Cup as effective channels for this initiative. "One of the things that we've come to realize is the importance of guest relations and communication in the digital age. We've made the necessary investments to make this happen by using tools and constantly updating all available channels for ease of our guests."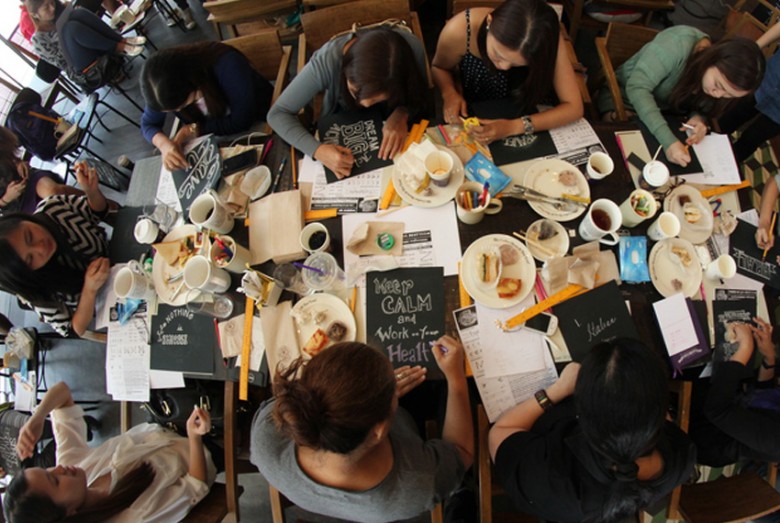 This renewed focus on maintaining close relationships with customers has made online visibility one of the top priorities at the company, and they continue to meet their goals by optimizing widely available social media channels such as Facebook, Twitter, Instagram, and Youtube, and the aforementioned internal platforms that allow them to connect, update, and engage their community. "What contributed to this is a combination of curated content and the right tools to push this content to our network. We use a separate tool for publishing, relations, tracking and analysis. These tools allow us to focus on what's important and that is to stay connected with our fans and loyal guests," says Nina.
BEYOND MARKETING
Beyond social media, their commitment to using the right tools extends to business operations. "In the last two years, The Coffee Bean & Tea Leaf went through a transition period, making the move from using server-based applications to cloud-based solutions," recounts Geo Aldave, Project and Systems Supervisor. "Data used to be stored in physical servers in the office, but they would take up too many resources—time, people, money—and then we would have to back up the current servers to protect the data. But now all that data is being migrated to the cloud," he adds.
Transitions include a shift of email services to Gmail. "The transition to Gmail led us to features in Google Suite," says Gideon Villorente, Information Technology Manager. "Old applications were phased out of the stores and replaced by Google sheets. That made it so much easier to create, share, and store documents."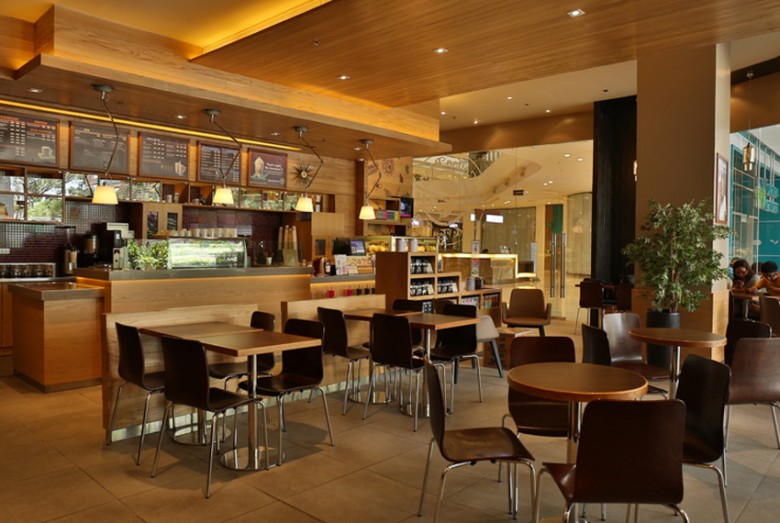 Other processes weren't spared from the shift to new technology. Instead of manual paper-based approvals, The Coffee Bean & Tea Leaf uses a paperless approval system, so everything is done online. Their old timekeeping and payroll system was also changed in favor of PayrollHero, which automated a lot of functions that they used to do manually. "It used to take HR days to compute payroll, but now it only takes minutes," shares Gideon. "It also reduced our paper trail because all payslips are viewed online, so it really helped with our storage as well." With nearly 100 stores and a thousand employees, that's a significant amount of savings from going paperless.
Another cloud-based solution that came in handy is TradeGecko, an inventory management system. "Before TradeGecko, each store would email their data, then someone would be in charge of collating the information and making subsequent computations, so stock levels were five to ten days late and not as accurate," says Geo, "But TradeGecko now allows us track our inventory levels in real time." Even their CRM moved to the cloud — Zendesk enables a small team to manage a large amount of inquiries by automatically fielding the submissions and grouping them together, allowing different people to tend to a particular group. The results are more efficient customer service and better focus on the consumer.
We live in the digital age and it's essential to adapt to tools and software that could improve processes and systems…
So what brought about the recent change in technology? "People are more informed now. Back then, no one trusted or understood the cloud," admits Geo. "And if you don't understand or trust it, you miss out on the clear benefits of using the technology."
"It's important for businesses to adapt because a lot of the new technology being developed can significantly improve one's efficiency," Nina adds. "We live in the digital age and it's essential to adapt to tools and software that could improve processes and systems, all with the goal to ease the experience of our customers."
***
We would like to thank The Coffee Bean & Tea Leaf Philippines for kindly sharing their lessons in implementing the technology that improved their business.
For more information, visit their www.coffeebean.com.ph, or visit their Facebook page at https://www.facebook.com/coffeebeanphilippines.