Food trends have shifted in a major way, shining a spotlight on concepts that are not only delicious but healthy as well. Many businesses have been trying to hop on the nutrition bandwagon, from organic farm-to-table restaurants to daily low-calorie food delivery services, and even detox programs meant to flush out the toxins stored in the body.
One of the companies leading the way in the healthy food category is Juju Cleanse, the first to introduce the concept of juice cleanses in the country. David and Kat Azanza are the husband-and-wife team behind this initiative, which grew from a sideline to a viable business. Kat's parents Eckard and Perla Rempe were one of the pioneers of the modern health industry in the Philippines, and founded The Farm at San Benito resort. "We wanted to bring the juice cleanse component of their program to town and make it more convenient," explained David, "and Juju Cleanse is the concept that grew out of this."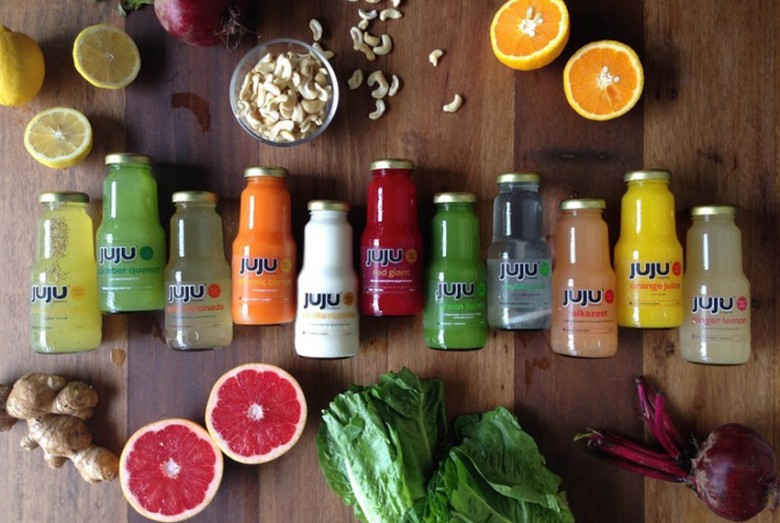 Juju Cleanse offers customers fresh, cold-pressed juices that are made to order and delivered every day. The cleanse levels range from level one (introductory, with more fruits in the mix) to level three (heavy on the greens), and the duration can run for either one or three days—both factors are decided by the customer, taking one's existing lifestyle and dietary history into consideration.
Over time, David and Kat decided not to just stick with rebooting clients' systems, but changing up their palettes as well. "As we progressed and started Juju Eats, we were again the first to introduce the concept of a salad-dedicated restaurant," David said. "We are constantly tinkering with our menu and offerings, looking to introduce new foods and ways of eating them to the Philippines." Their new restaurant offers a selection of greens or pasta, over 50 toppings, and 12 dressings. This fresh spin on salad has something for everyone, whether a sworn meat-eater or a dedicated vegan.
Like any thriving business, the Juju brand has had its fair share of bumps in the road. "At first it was getting the word out, then it was getting people to buy in to the concepts of juice cleanses and eating at a salad restaurant," David shares. And now as they continue to scale up, the challenges are a little different: "labor, capital, and growing the back office staff and processes to support the growing sales."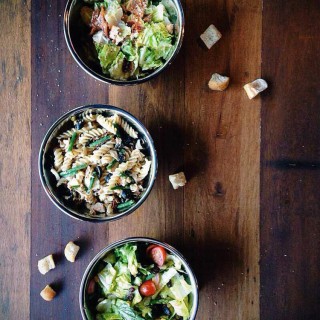 To combat these difficulties, David and Kat rely on digital and cloud-based solutions go give them a hand—Dropbox for sharing and backing up key files, Quickbooks Online for accounting, Google Apps for Business, and PayrollHero for their timekeeping and payroll processes.
PayrollHero was rolled out as a solution for employee management issues that come with the growing pains of business expansion. What was once a two-person tandem composed of David and Kat is now a 90-person team. "We used to use biometric timekeeping at each location and it was a hassle for our HR to have to visit each location just to download the time keeping date. Then it was another hassle to match the data to the logs," David recounts. "It's much easier to do the reconciliations now and more difficult to fudge the data since the team member has to be at the site in order to time in or out."
"It's a fairly foolproof system, and it's good that each employee can see his or her own details at a glance. The onboarding experience was good and thorough as well."
These digital solutions are key to supporting Feelgood Inc., the parent company of Juju Cleanse and Juju Eats, especially as they eye additional growth and interesting new products in 2015. New technology "has to be approached with the same sense of caution as implementing any traditional technology," David asserts, "but it's key to running a business in this day and age."
Juju Eats has four locations in Metro Manila: Makati, Eastwood, Rockwell Business Center, and The Podium. For more information on Juju Cleanse, visit http://jujucleanse.com/.