Few local startups are more iconic than Kalibrr, having raised $2 million in venture capital, and being the first Philippine company to get into Silicon Valley-based Y Combinator. "Paul Rivera, our CEO, used to work at Google and later put up his own BPO in the Philippines," shares Natasha Villaroman, business development associate at Kalibrr. "He noticed the big skills gap and how inefficient the current recruitment process is, and that is what inspired him to put up Kalibrr." What started as a skills training company in 2012 later turned into an online recruitment platform for jobseekers and employers to connect more efficiently.
The prevalence of long-established and well-known job sites doesn't deter Kalibrr's team from constantly striving to be better. "They've been there a while, but it doesn't stop us from innovating using the best tech possible and a beautifully designed product. We have a more robust matching algorithm and a smarter technology for employers to connect, manage, and hire the best candidates," Natasha says. That being said, running Kalibrr doesn't come without its share of challenges. "Getting the right product market fit is still important," she continues. "You can have the best and brightest team innovating on the latest tech, but if the market doesn't adapt quickly, it could be the biggest challenge you'll ever face."
Resisting change has long been a problem for companies that refuse to leave their tried-and-true processes for more efficient solutions. For example, a company that hesitates to use Kalibrr for their recruitment efforts misses out on technology that can connect them to better-qualified candidates. "Productivity and efficiency is much higher in a business where technology is easily adapted, because it allows faster collaboration within teams and eliminates manual, repetitive processes," says Natasha.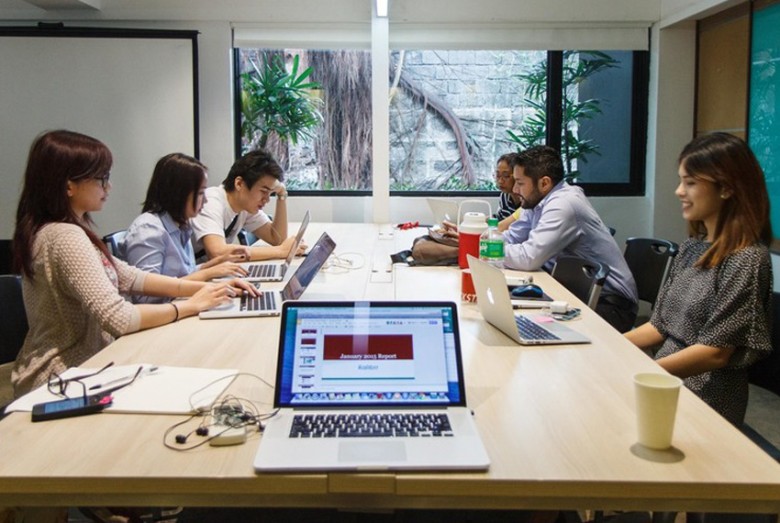 Being in a technology company means Natasha and the rest of the team are sure to use apps that boost their productivity. For internal team communications they use HipChat, Slack, Do, and Google Apps, and for external communications with their customers, they use Intercom and Sendgrid. They also use PipelineDeals as their CRM tool, which allows them to monitor the productivity of their sales team. "I started using Pipeline Deals when we only had two sales people. Now, we have about 11 users. We've had incredible growth and the software has been very useful in tracking all our leads while we manage our client growth."
"In sales, it's a numbers game, so it's easy to get lost with all the potential leads you're dealing with and not be able to nurture them properly," Natasha explains. "Having a CRM tool like PipelineDeals helps manage those and put them in the right stages so you know what type of interactions to have with those leads."
"I like how simple and straightforward it is," she continues. "Its ability to integrate with apps like Gmail is also really good because it's convenient to track my emails being sent out. Being able to tag and assign deals to a team member is also very useful."
Kalibrr's love for innovation and technology plays an indispensable role in its impressive growth—they're preparing to launch their new and improved Kalibrr v2 product for employers to have a better, more efficient experience in their recruitment process, and they're also redesigning Discovery Pages for Jobseekers to easily access and discover jobs they want to work for. They've got exciting things in store, and we can't wait to see what they come up with next.